Electronic prescriptions
Most prescriptions are now signed, sent and processed electronically.
You have 2 choices for how this works.
You can choose a pharmacy or dispenser to dispense all your prescriptions. When you get a prescription, it will be sent electronically to the dispenser you have chosen. You can collect your medicines or appliances without having to hand in a paper prescription.
You can decide each time you are issued a prescription where you would like it to be dispensed. When you are issued a prescription, you will be given a paper copy that you can take to any pharmacy or other dispenser in England. The paper copy will contain a unique barcode that will be scanned to download your prescription from the secure NHS database.
Paper prescriptions will continue to be available in special circumstances, but almost all prescriptions will be processed electronically.
Choosing a pharmacy or other dispenser
If you get regular prescriptions or are already using a prescription collection service (where a pharmacy collects prescriptions from your GP practice for you) then choosing a pharmacy to dispense all your prescriptions may save you time by avoiding unnecessary trips to your GP.
You will still order your repeat prescriptions in the same way as you do now, but your prescriptions will be sent electronically to the pharmacy or dispenser of your choice.
You will not have to collect a paper repeat prescription from your GP practice.
Cancelling or changing your choice of pharmacist or dispenser
You can change or cancel your choice of dispenser at any time. Simply speak to your GP or pharmacist before you order your next prescription.
You should allow time for the update to take place to avoid your next prescription being sent to the wrong place.
What can I do if I'm unhappy with the process?
You should be provided with information about electronic prescriptions and give your consent before your choice of dispenser is recorded.
If you're unhappy with your experience, you can complain to the dispenser, your GP practice or your local clinical commissioning group (CCG).
Who can see my prescription?
Electronic prescriptions are reliable, secure and confidential.
Your electronic prescription will be seen by the people who provide your medicines in GP practices and pharmacies, and by NHS prescription payment and fraud agencies.
Repeat Prescriptions
Repeat prescriptions can be ordered in any of the following ways:
By post: Send us your computerised slip marking the items required, together with a stamped self-addressed envelope.
Personally: Leave your computer slip in the prescription boxes which are provided at each surgery.
By chemist: Some of the local chemists are happy to order, collect and prepare your repeat medication themselves. If you wish to use this facility then you will need to make arrangements directly with the chemist of your choice.
Online: Via the link at the top of this page. Please ensure you click on to the surgery you wish to pick up your prescription from.
Prescription requests received before 10:30am between Monday and Friday will be ready for collection after two working days.
Repeat prescription requests are not accepted over the telephone.
Please note there are some medications which will no longer be available on repeat prescription. If you request something such as strong pain medication which has previously been on repeat you may be asked to make an appointment with a GP to discuss this and the future issuing of it.
Collections
If you require a third party to collect your prescription you will need to complete a consent form stating who it will be. They will need to bring proof of identification with them when collecting on your behalf.
You can nominate more than one person. It will be added to your record until you advise us otherwise.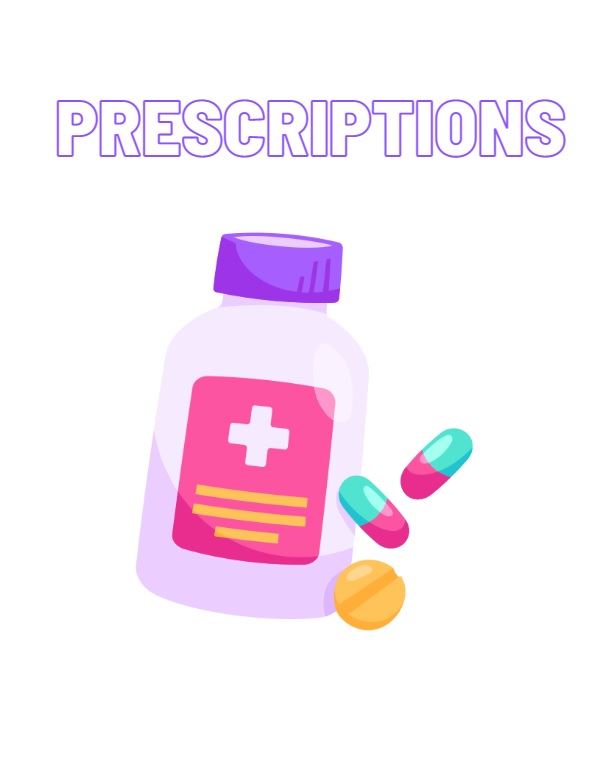 Not Registered for Online Services?
Generic Medicines
About Your Medicines
Next time you visit us you may be prescribed medicines which may look different to your last supply. This may mean that the doctor has prescribed a generic medicine for you.
If you are worried about a change in the name or appearance of your medicines, check with your pharmacist or doctor, who will explain why they are different.
All manufacturers must satisfy the licensing authorities of UK that their products are safe and are what it says on the label.
What Is a Generic Medicine?
New drugs are developed by drug companies who patent them and give them a special brand name. This is so that other companies cannot copy them. It also helps people to remember the name of their medicine.
The other name for a medicine is its generic name. One example of a generic medicine is paracetamol, which is commonly known by the brand name Panadol or Calpol.
After the patent has run out for a branded medicine other companies can manufacture it under a generic name. The medicine is just as safe and effective as the original branded product but it is usually much cheaper as these companies have not incurred the costs involved in researching the product. Using generic medicines saves the NHS millions of pounds and allows money to be spent in other areas.
Why Do Generic Medicines Look Different?
The original colour and shape of branded medicines are sometimes included in the patent, so you may notice that your generic medicines are different in colour, size, shape and even taste.
This does not alter the effect of the medicine. In some cases tablets and capsules have special coatings so that the medicine lasts longer in the body and the doctor may feel that it is best for you to stick to one brand.
Checklist for Patients
Why am I going to the surgery?
What are my expectations?
Please remind the doctor if you know that you are allergic to something.
Discuss any worries about your medicines with your pharmacist or doctor. Know your medication by its generic name and strength. Take your prescription to the same pharmacy each time (they usually have computer records with which to compare). Generic prescribing is simple and can save the NHS money. You and other patients can benefit from this extra money and the improvements to healthcare that it can bring.
Fees & Charges
Prescription Fees
Help with NHS costs
In England, around 90% of prescription items are dispensed free. This includes exemptions from charging for those on low incomes, such as:
those on specific benefits or through the NHS Low Income Scheme
those who are age exempt
those with certain medical conditions
More information is available at NHS Choices
NHS Charges
These charges apply in England only. In Northern Ireland, Scotland and Wales prescriptions are free of charge.
Prescription (per item): £9.65
12-month prepayment certificate (PPC): £111.60
3-month PPC: £31.25
If you will have to pay for four or more prescription items in three months or more than 14 items in 12 months, you may find it cheaper to buy a PPC.
Telephone advice and order line 0845 850 0030
General Public - Buy or Renew a PPC On-line
There is further information about prescription exemptions and fees on the NHS website.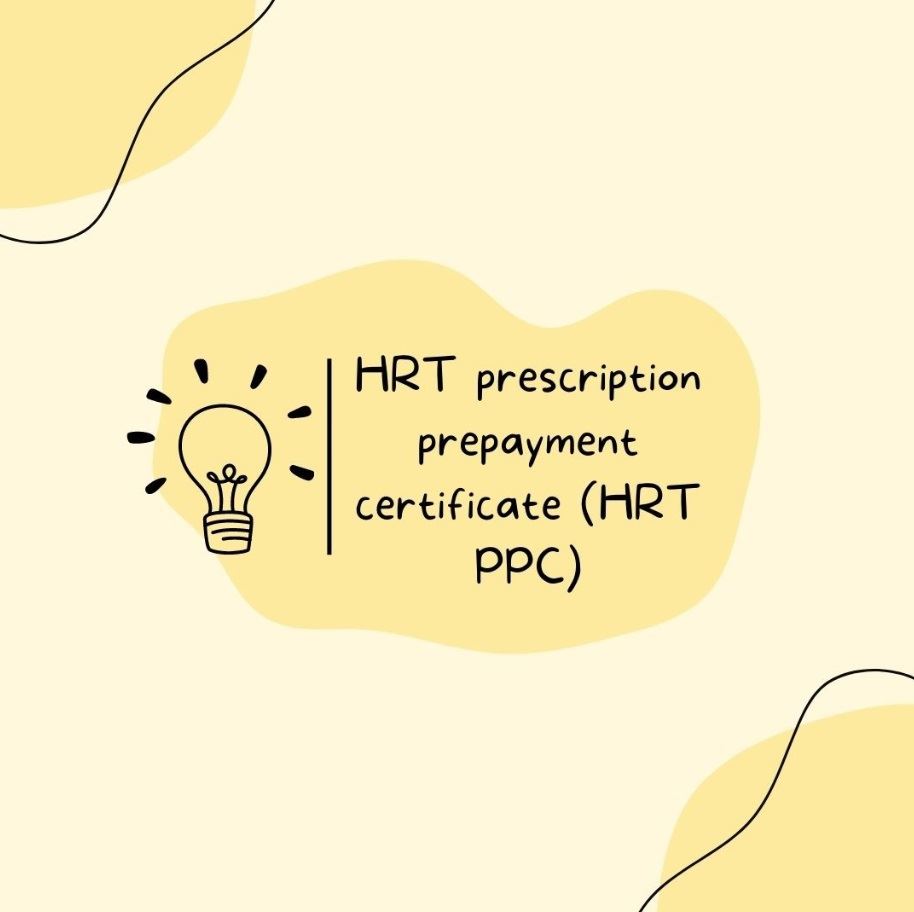 HRT PPC
If you are on HRT and pay for prescriptions, click on the following links for information on how to save money:

https://www.gov.uk/get-a-ppc/hrt-ppc

https://www.nhsbsa.nhs.uk/help-nhs-prescription-costs/nhs-hormone-replacement-therapy-prescription-prepayment-certificate-hrt-ppc/terms-and-conditions-buying-nhs-hormone-replacement-therapy-prescription-prepayment-certificate-hrt